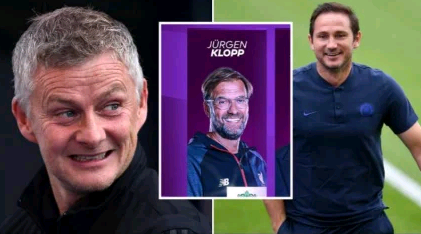 Football fans have taken to social media to react after the English Premier League released it's list for the 2019/2020 football managers of the season award.
In the list, Liverpool coach, Jurgen Klopp, Chelsea's coach Frank Lampard, Leicester City's Brendan Rodgers and Sheffield United's Chris Wilder were nominated for the prestigious 2019/20 Premier League Manager of the Season award.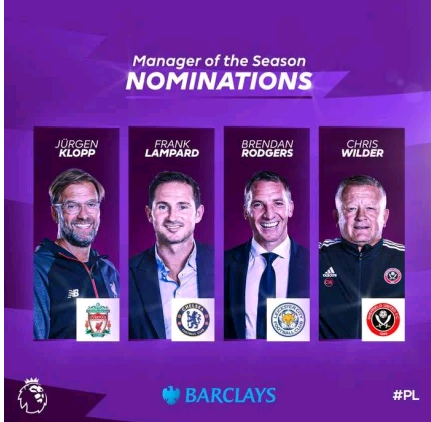 Surprisingly, Ole Gunnar Solksjaer's team finished above everyone in that list except Liverpool, yet he was snubbed.
At the beginning of the season, not many fans thought Man United will make top four but the team fought all odds and came out third.
Some fans have reacted on Twitter, with some blasting Lampard's inclusion while others criticizing Ole's omission.
Some reactions below.
One Twitter user argued: "Transfer ban, academy players, Best player left, etc.. still managed top4 and FA final. No one deserves more than him."